---
Results
Based upon feedback and interviews with early customers, as well as interviews with potential customers - we knew that the main BuildersCloud functionality needed easier access - especially on touch-screen devices.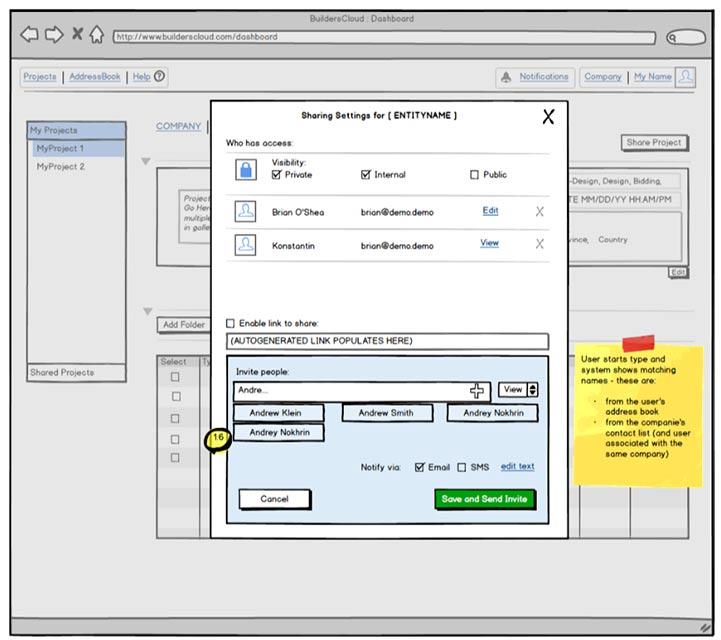 Several iterations of tackling file and folder sharing controls led us in this direction.
---
Process:
In collaborative meetings between development, design, and product leads - we used lots of whiteboarding to get the concept and flow down. I then took these ideas into Balsamiq to create artifacts that our developers could start to run with. We ran agile - and as I could sit next to our CTO - it was easy to collaborate on the screens as questions came up or new challenges arose. Here are some examples of that process: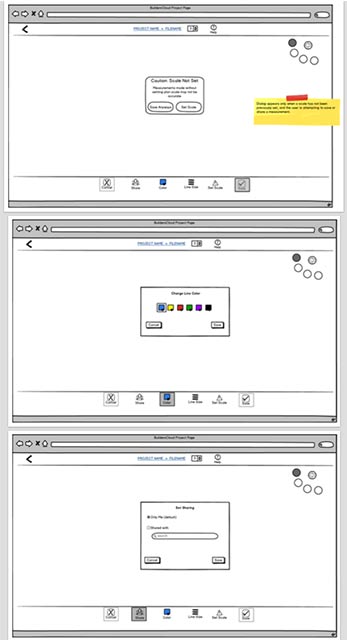 Sketching out flows for new features based upon touchscreen controls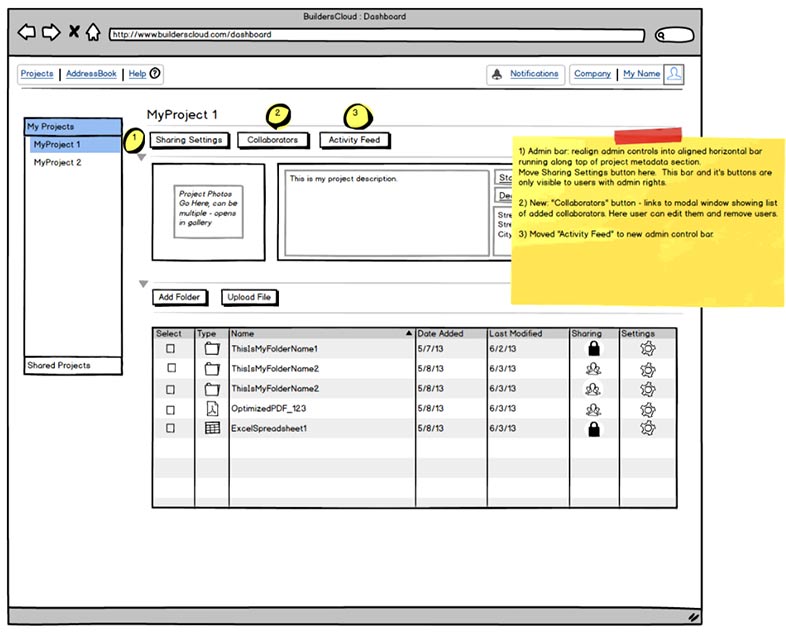 Example of annotations used in Balsamiq used to convey information to developers.
---
Retrospective and Next Steps:
Sadly, our efforts on the next evolution of BuildersCloud had limited traction. We began to pivot as development was underway. Some pieces of the effort went live (to positive feedback) but we never did have the chance to push all the new features and designs out the door.