---
Results
Based upon feedback and interviews with early customers, as well as interviews with potential customers - we knew that the main BuildersCloud functionality needed easier access - especially on touch-screen devices.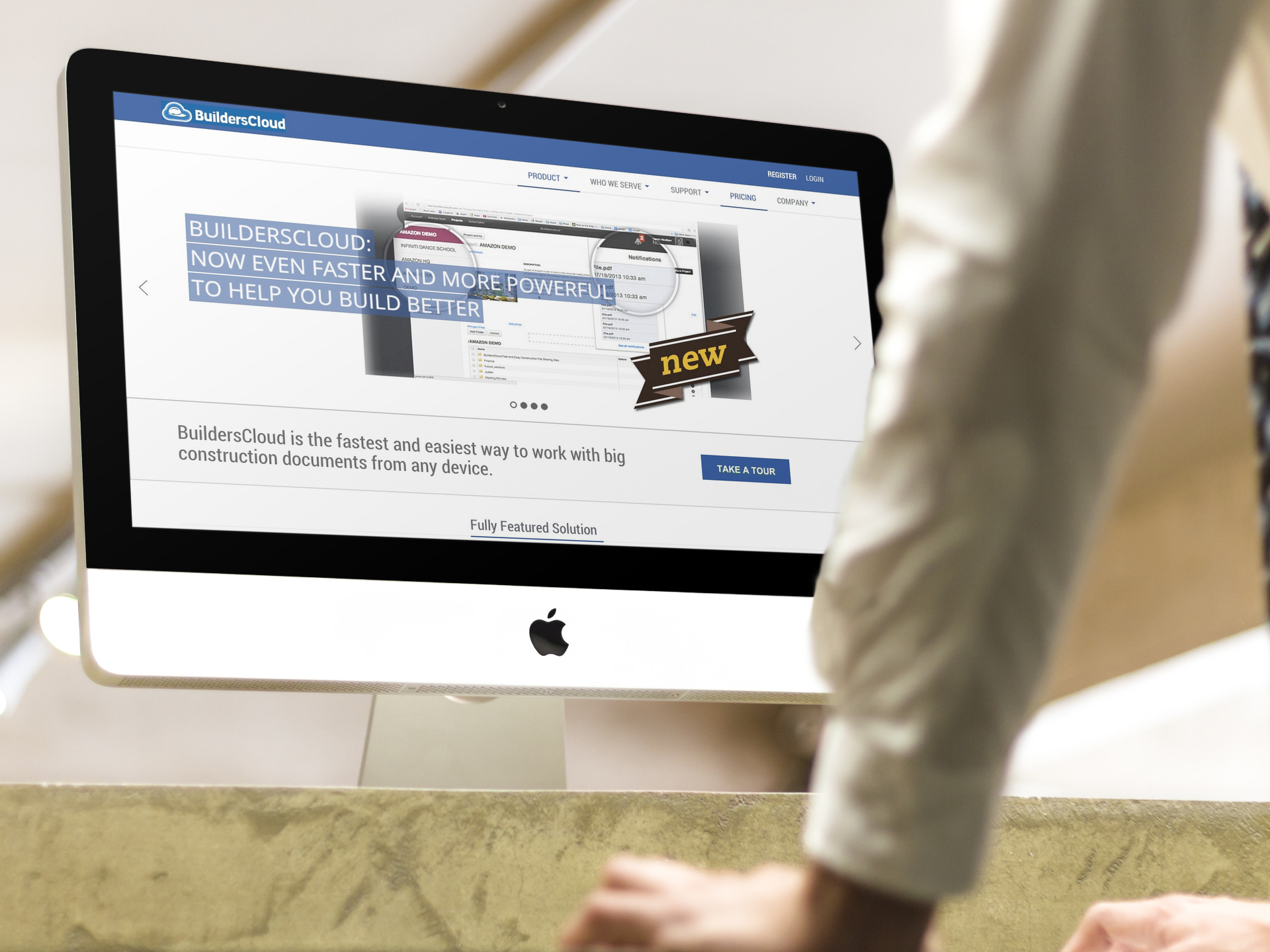 The new BuildersCloud marketing site featured responsive design based off a Bootstrap template, more professional graphics, and content designed to appeal to both investors as well as potential customers.
---
Process:
When I was brought in - the BuildersCloud site had already been through an iteration or two - but development resources were focused on the main tools and backend, so the marketing site was neglected. As we entered TechStars, as part of the 2013 Microsoft Azure Accelerator cohort - it was made painfully obvious we needed a refresh ahead of any fundraising round. I got to work: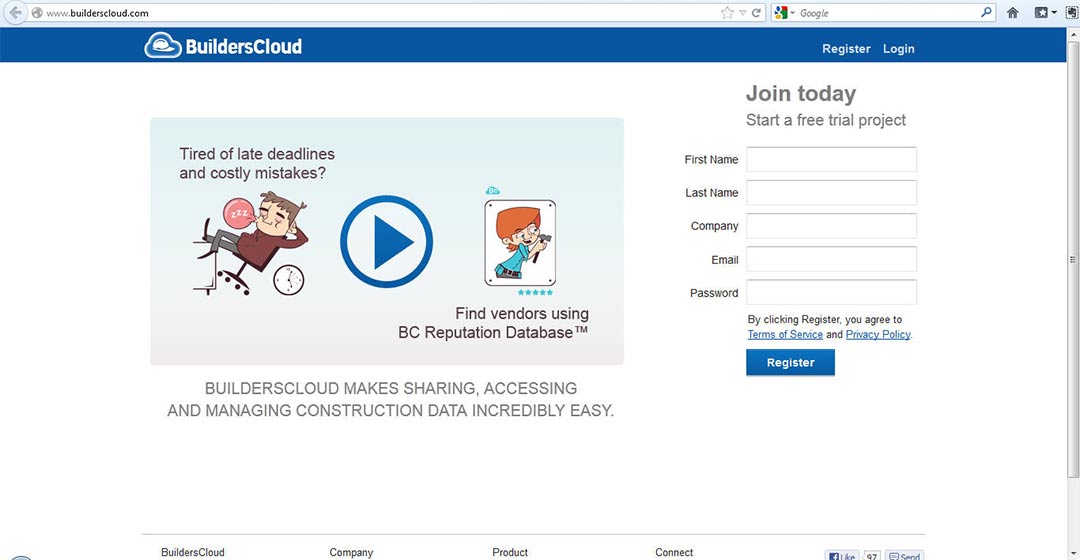 The original site didn't offer much for potential users or investors alike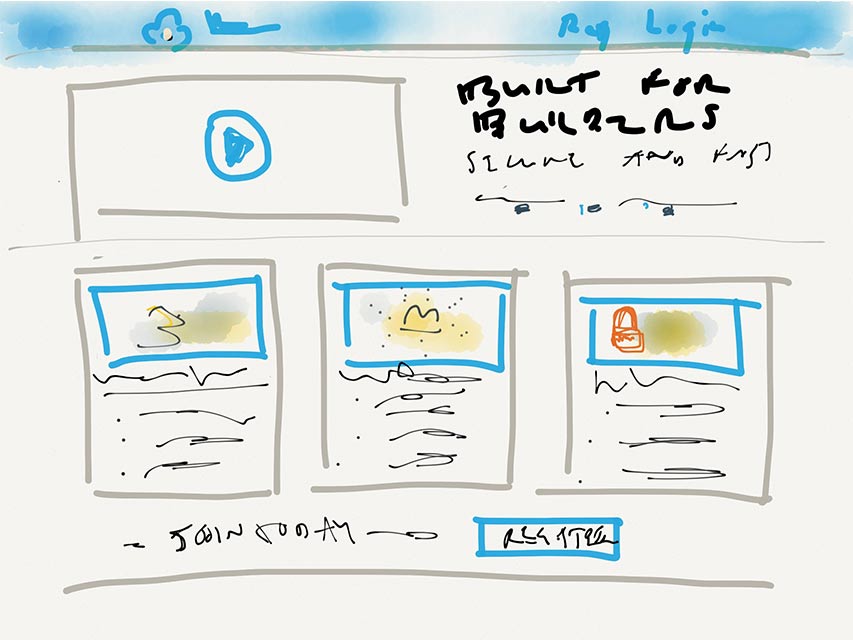 I used Paper to start mapping out the new site.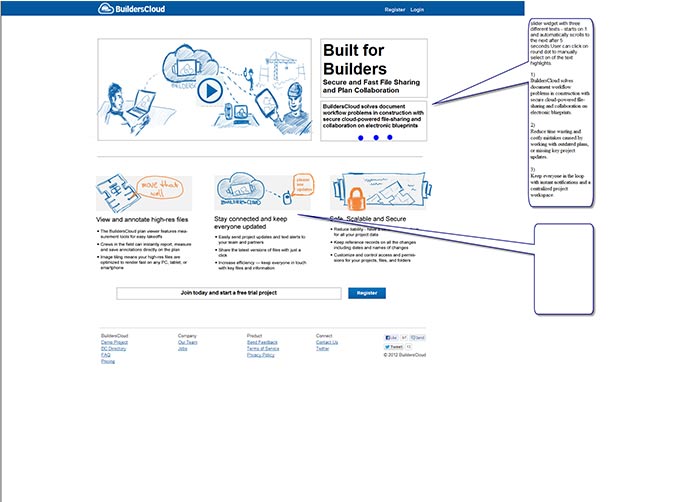 Digital iterations of the new site began to take shape.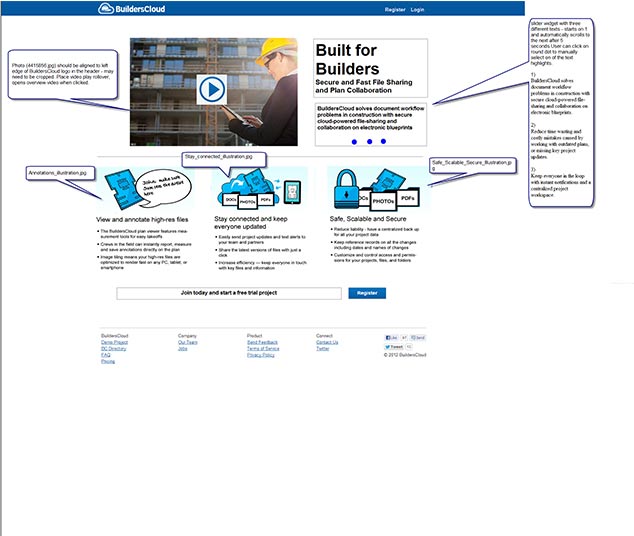 Digital iterations of the new site began to take shape.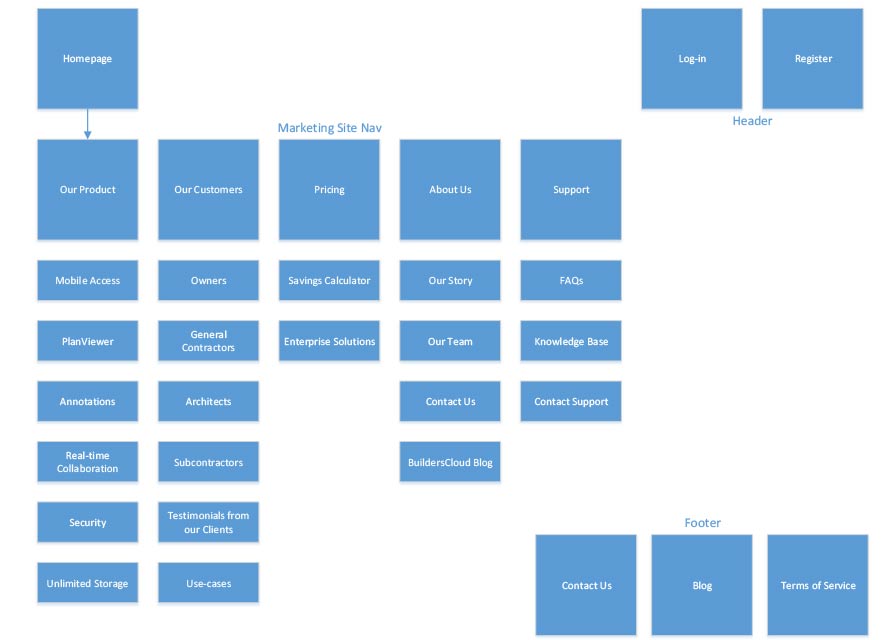 A sitemap guided our way.

I developed graphic elements like these, used on the homepage, to help illustrate some of the main features and interfaces.
---
Retrospective and Next Steps:
The new site paid off - we gained a new professional looking front-door, and ultimately closed a sold seed-round of fundraising, as well as new customer activity. And visitors across the board had a much clearer idea of who we were, and what we offered.